Land of the blue dragon
With her origins shrouded in the mists of time, Vietnam has evolved a rich oral tradition of myth and legend. Vietnamese mythology contends the people are descended from a dragon and a fairy. The union of the dragon, King Lac Long Quan, and the enchanting mountain fairy Au Co produced one hundred offspring. The eldest son became the first King of the thousand year Hung Dynasty. This dynasty is commemorated to this day as the bud from which the Vietnamese nation ultimately flowered. Throughout time, Vietnam has forged her identity through the highs and lows of history. Today she has become a robust and vibrant commercial hub and thriving travel destination in the heart of Southeast Asia.
With her 3,000 km coastline bejewelled with sun-drenched sandy beaches imbued with a vast array of resorts and hotels, Vietnam has established a growing reputation as a first-class beach destination.
Possessing a unique cultural and historical heritage, Vietnam is an idyllic choice for travellers in search of exotic travel experiences not to be found anywhere else. A grand exploration delves deep into the heart-warming natural hospitality and charm of the peoples and soul-stirring landscapes of Vietnam.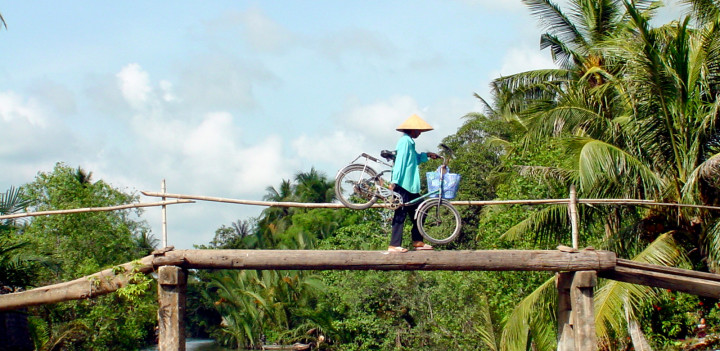 Ben Tre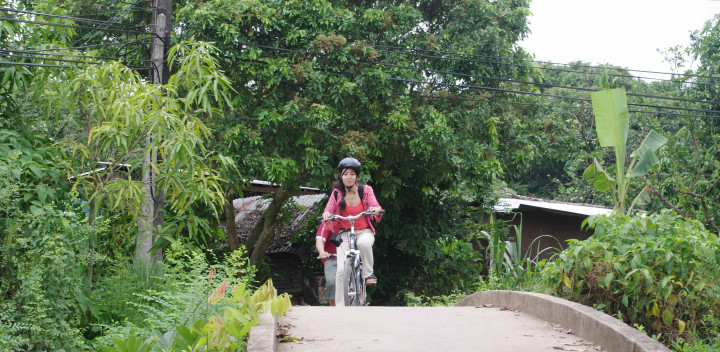 Cai Be, Tien Giang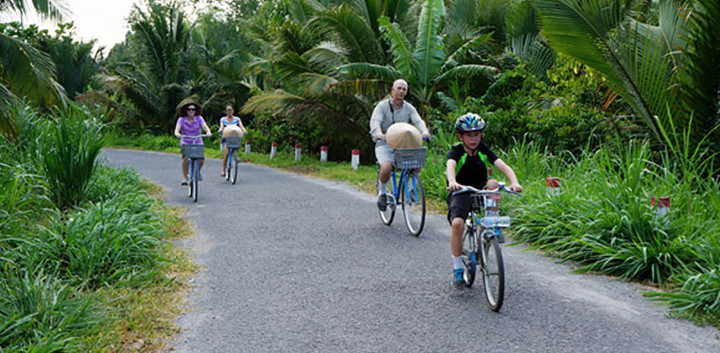 Vinh Long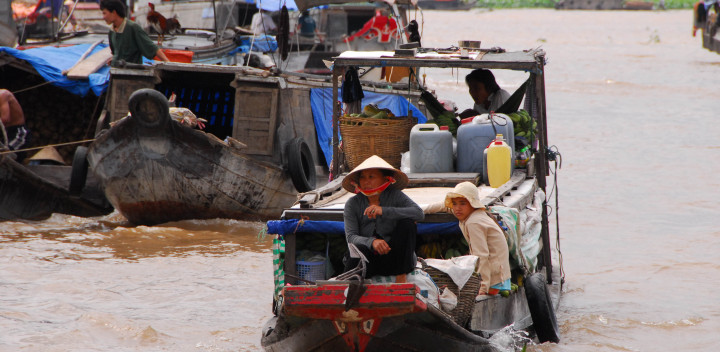 Can Tho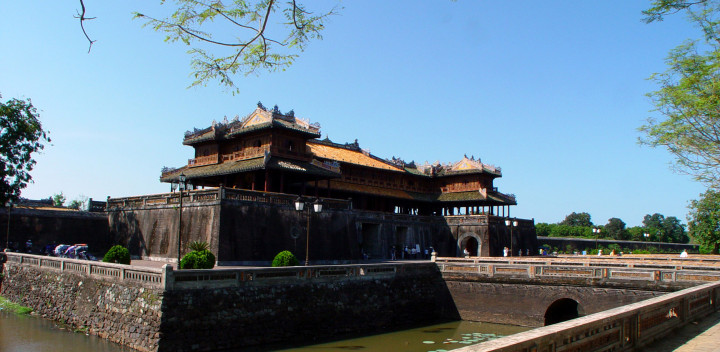 Hue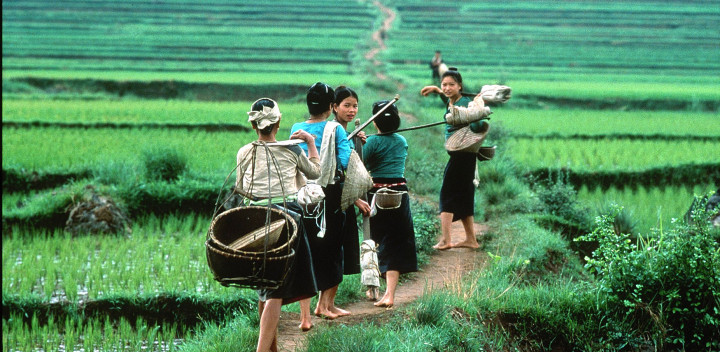 Mai Chau, Hoa Binh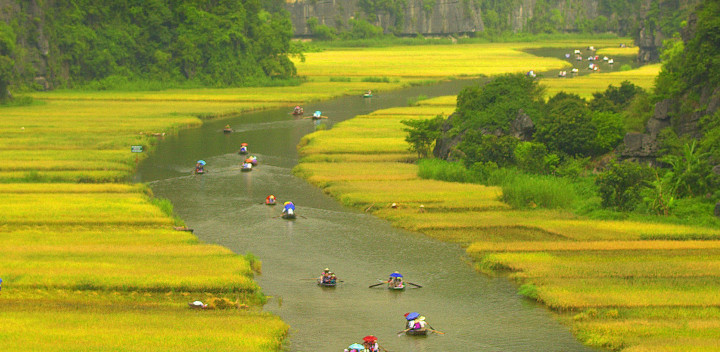 Ninh Binh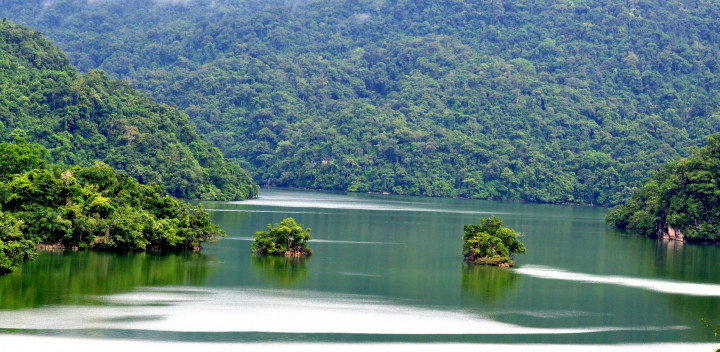 Ba Be, Bac Kan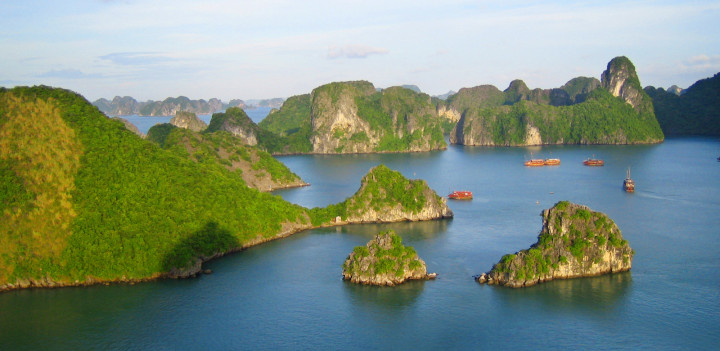 Ha Long, Quang Ninh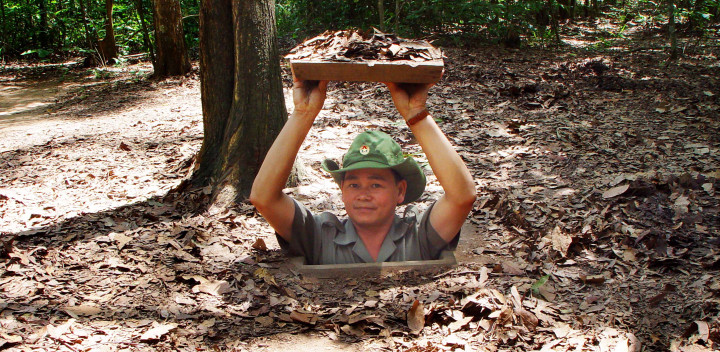 Ho Chi Minh City
Culture & Tradition
The Vietnamese trace their beginnings to legendary kings that ruled nearly 5000 years ago, making the Vietnamese culture one of the oldest distinct cultures on Southeast Asia. Over thousands of years, this distinct culture has been influenced by neighbouring and ruling cultures as well, including the Chinese, Cham, Khmer and French, among others. Visitors to Vietnam can see an overall unifying Vietnamese culture throughout the country, with regional unique features in different areas.
Festivals & Events
Some of the most interesting Vietnamese festivals are unique to small localities. When planning to travel to Vietnam, contact your travel consultant to see if any local festivals will occur during your itinerary. Some of the larger festivals in Vietnam are celebrated nationwide:
Tet: Also known as the Lunar New Year, Tet usually falls between mid-January and mid-February. This is the largest and most important Vietnamese holiday when people travel to their hometowns and many businesses close for several days. There is a special festive atmosphere in the air during Tet.
Vu Lan: This festival is when Vietnamese people honour their parents, especially their mothers, whether living or deceased. The date is on the 15th day of the 7th lunar month.
Mid-Autumn Festival: The hallmarks of this festival, called Tet Trung Thu in Vietnam, are colourful paper lanterns, mooncakes and lion dancing. With such exciting activities, children especially enjoy this holiday. It falls in the middle of the 8th lunar month, and is also a time for families to spend time together drinking tea and eating sweet mooncakes.
Health & Safety
In general, there are no serious health or safety risks when traveling in Vietnam. However, it never hurts to take precautions. Please consult your healthcare provider to see if they recommend any vaccinations or other medications when traveling.
In large cities and other crowded areas, be mindful of your belongings such as cameras, mobile phones and wallets/purses.
Currency
The Vietnamese Dong (VND) is pegged to the US Dollar and the current exchange rate is 1USD = 23,000VND ( as of April 2022).
ATMs are widely available in all cities and many of them work with overseas ATM cards. Some larger hotels and shops accept credit cards, and this method of payment is becoming more common. Keep in mind that some merchants may charge small fee and that international transaction fees may apply.
Post & Communications
The Vietnamese postal system can mail letters and postcards worldwide for less than $2 US. International shipping companies such as FedEx, UPS and DHL are available in Vietnam as well if there is a need to ship something quickly.
SIM cards for mobile phones are cheap and widely available. Short term data packages for mobile phones are very inexpensive and easy to set up. Get in touch with your travel consultant to arrange a SIM if you wish to use your mobile phone upon arrival.
Security & Emergency contacts
Vietnam is widely acknowledged to be one of the safest destinations in the world. In almost all cases the Vietnamese people regard tourists with the highest level of respect as guests in their country. However petty theft and pick pockets do exist in the larger cities. In other areas reports of these activities are almost unheard of. It is certainly not something to be concerned about but you should be aware of your surroundings.
You should therefore ensure that all bags have sturdy locks. Place all valuables, including passport and air tickets in the in-room safe at hotels or at the front desk. It is best not to bring expensive jewelry or watches to Vietnam. Do not carry unnecessarily large amounts of cash with you at any time.
Emergency Numbers
International access code: 00
Country code: 84
Police: 113
Fire: 114
Ambulance: 115
Other tips
When traveling to Vietnam, remember to be flexible and keep an open mind. Many traveler frustrations begin with differing expectations and miscommunication. If there is an issue, try to stay pleasant, smile and enjoy the experience. Vietnamese people are very proud of their country and culture and are proud to showcase their nation to international visitors.